A meeting is being held this Saturday 17th March at the Mart in Hexham regarding the consultation paper proposal suggesting closure of our school. Opening times are 10am - 3pm. The BBC will be attending to conduct interviews and have requested all parents who would like the opportunity to voice their opinion to arrive at 9.30am.
Thank you.


Your School needs you!

Please sign our petition on the County Councils website to support our school at www.northumberland.gov.uk/Councillors/Involve.aspx
Once the page opens, scroll down to the bottom section named 'Petition Information'. Select 'View current e-petitions' and again scroll down to the bottom of page selecting 'click here to sign to save Wark First School petition', it's that simple!
This will lead you through to entering your details and adding you to our already long list, it only takes 5 minutes of your time.

Thank you again for the constant support.



Powered by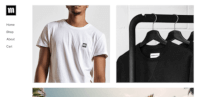 Create your own unique website with customizable templates.