What is Pupil Premium?
The Government considers the Pupil Premium to be a key element of their education policy. Introduced in April 2011, the pupil premium provides additional funding to schools to target specific groups of children who are vulnerable to underachievement. These pupils are from low income families, children in care and the children of armed service personnel.
For this academic year £1320 has been allocated to schools for any pupil who has been registered for Fee School Meals (FSM) in the last six years along with looked-after children who have been in continuous care for more than six month. In addition, a Service Child Premium of £300 per pupil has been allocated to children with parents in the armed services in recognition for the particular challenges that they face.
What are the aims of the Pupil Premium?
The purpose of the Pupil Premium is to raise the achievement and aspirations of disadvantaged groups of children.
The link between free school meal eligibility and underachievement is strong. The Pupil Premium seeks to tackle the inequality in education outcomes. The premium in intended to help schools to provide targeted support to improve the life chances of children from lower income families and young people who face additional challenges in their lives so that they can reach their full potential.
How is the Pupil Premium spent at Wark C of E Aided First School?
The Government has given schools the discretion in how best to use the funding to meet the needs of their children.
Aim
To continue to raise the attainment of all pupils who are eligible to FSM by accelerating progress so that it is in line with or better than national expectations.
Pupil Premium 2015-2016 -
£3920
We currently have three children who were present in school for the January 2015 census. The payment for each eligible child is £1320, therefore the school will receive a total of £3960 for this period.
Use of the payment:
We have purchased a maths resource to support children who need extra support in maths in addition to the usual classroom teaching. The Numicon is intended for use with a small group of children, which therefore benefits children who are not in receipt of Pupil Premium Funding as well as the children who are entitled to the grant.
Cost: £450
We are also using the grant to buy-in specialist teaching assistant time from Bellingham Middle School, for the delivery of the maths intervention, "First Class @ Maths". Again, this is delivered to small groups.
Cost: £500
We are using PUMA and PIRA tests for maths and reading. This is to support teacher assessments and identify weaknesses and strengths in our pupil premium students.
Cost: £435
To improve handwriting, we have signed up for home and school access for 'Letterjoin'.
Cost: £120
Support from teaching assistants to build confidence with tasks in class.
Pupil Premium 2016-2017
See the document attached for the spending so far this year.
​Pupil Premium 2016-17
How will the impact of Pupil Premium be evaluated at Wark C of E First School?
During the academic year 2016/17, we will continue to monitor the progress of the pupils who are eligible for Pupil Premium through analysis of their teacher assessments each term. This will inform decisions about interventions and future provision.
In addition, information from lesson observations, children's books and pupil and parent feedback will form key parts of the evaluation process.
How can parents and carers contribute to the success of the Pupil Premium scheme?
If your child is eligible for free school meals, it is worth registering them even if they're not going to have the school lunch. It will have a direct impact on the funding and will maximize the support we can provide.
Your child may be entitled to Free School Meals, if you are entitled to receive any of the following:
·
Income Support
·
Income-based Jobseeker's Allowance
·
Income-related Employment and Support Allowance
·
Support under Part VI of the Immigration and Asylum Act 1999
·
The Guarantee element of State Pension Credit
·
Child Tax Credit, provided they are not entitled to Working Tax Credit and have an annual income (as assessed by HM Revenue & Customs) that does not exceed £16,190
·
Working Tax Credit 'run-on' - the payment someone may receive for a further four weeks after they stop qualifying for Working Tax Credit
Powered by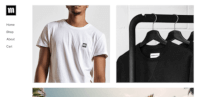 Create your own unique website with customizable templates.